LH-42 | The Timeless Contemporary Café Chair
Meet the versatile stacking meeting and café chair designed to be refurbished. The LH-42 is at home in meeting, dining and workspaces alike. Exquisitely comfortable and built to last for generations, it's quickly becoming one of our most renowned and best-loved chairs by architects, designers and clients alike.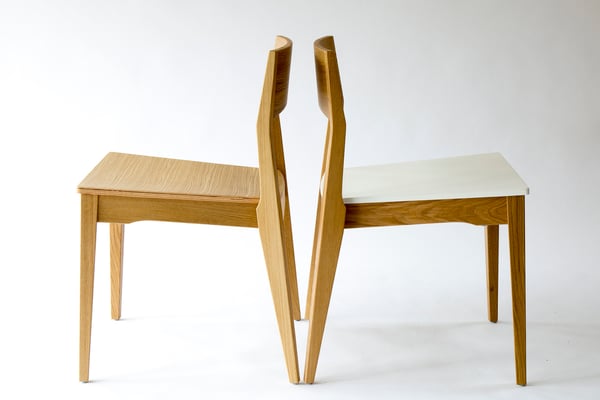 One chair, endless possibilities
The LH-42 range comprises 3 different seat types, five different frame finishes and a comprehensive suite of accessories. Thanks to the nearly limitless array of possible permutations of finish, it is effectively a completely custom café chair built to meet your unique requirements.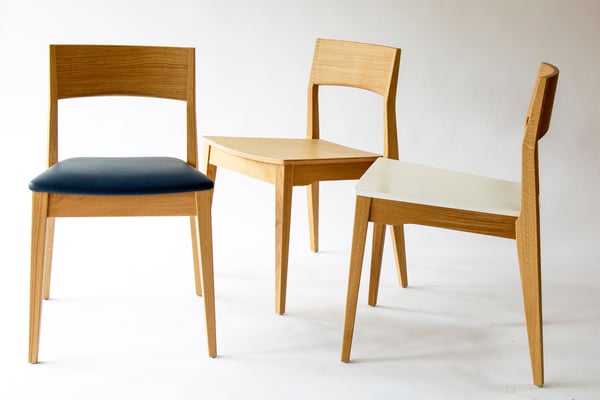 The LH-42/01

has a ply seat, stacks up to eight tall and has been tested to withstand the rigours of everyday life in home-, commercial and contract furniture environments. Carefully located felt pads prevent the frame of the chair above from touching the ply seat below and it's these subtle details that are the hallmark of our work.

The LH-42/03

has a lacquered seat that can be specified in any RAL colour and also stacks up to eight tall, making it possible to match any colour a professional specifier may need.
The versatile seat combinations of the LH-42 are what makes it not only the ideal diner chair, but also a piece that works brilliantly as a custom café chair, or bistro chair for restaurants, hotels, meeting and seminar rooms, events venues and commercial offices.
It has also been used with great success as a café chair where flexibility and the need for chairs that stack has been called for.
Learn more about how the LH-42 has been used to transform multi-functional spaces, such as the Master's Fields sports pavilion at Balliol College, Oxford.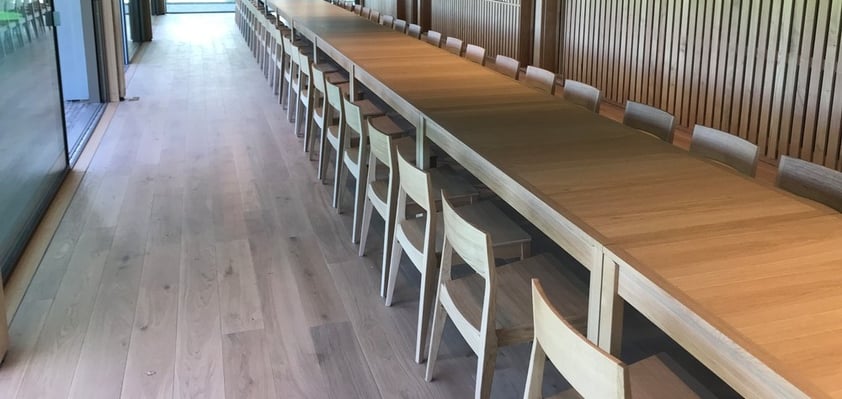 Design and materials that last
Like all our chairs, the LH-42 is engineered for a 30-50+ year lifespan. This begins with its solid European Oak frame, sourced from sustainable forests. We manufacture the LH-42 in European Oak because it is tough, wears better than any other timber, and offers the shortest possible distance from forest to mill to the workshop.
The exact form and position of its steam-curved solid oak backrest is the result of a new type of ergonomic modelling developed by and still unique to Luke Hughes. It has also been designed to be refurbished, helping to ensure that it can pass from generation to generation.